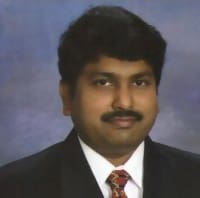 Kumar Acharya
Kumar Acharya is the Chief Technology Officer for ERTechnologies. He is responsible for evaluating, driving and facilitating innovation across technologies which are aligned with our overall business strategy. This includes all enterprise technologies strategies, product development, R &D and Engineering Cloud, Fusion, Accelerator methodologies, infrastructure and liaison for Oracle Technology stack as well as certifications, specialization credentials.
He comes with a wealth of technical experience in Oracle Applications as consultant, Software Development Lifecycle, administration, design and development as well as strong knowledge of Oracle tools, product development and applications.
Kumar is and exceptional talent and well studied professional holding a number of Degreed credentials, MS Computer Science, 1993 Utkal University, India; BS (Math Honors), 1989, Sambalpur University, India; Business Administration Certificate, UC Santa Cruz, US 2012 and Advance Project Management Training (Stanford University, USA).